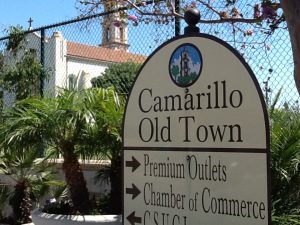 When it's summertime in Simi Valley, there are limitless possibilities to enjoy the outdoors or cool off indoors while having fun. Here are the top five summer activities to make your summer a blast:
Ronald Reagan Presidential Library and Museum
When you want to enjoy a little history and excellent exhibits, visit the Ronald Reagan Presidential Library and Museum. You can step aboard Air Force One or tour a replica of the Oval Office. There are many galleries and exhibits to view that will interest both children and adults.
Scooter's Jungle
If you are looking for a great summer activity that is perfect for children and adults, look no further than Scooter's Jungle. This amazing play area allows children of all ages to zip-line, slide, play basketball and have access to other fun activities. There are numerous activities where adults can bring out their inner kid.
Lazertag Extreme
Even if you don't have a group of people to schedule a private laser tag event, join in on the fun with scheduled laser tag events. At Lazertage Extreme you can fight it out with themed events, play archery tag or kick back and enjoy the café.
Skatelab Museum
When you want physical activity in a climate-controlled environment, check out the Skatelab Museum. You can learn more about the history and sport of skateboarding. When you're ready to learn to skateboard or practice your skills, head over to the skate park. You can take private lessons or use their indoor ramps.
Simi Valley Batting Cages
Head over to the Simi Valley Batting Cages so you and your family can take lessons or practice anything from baseball to softball. Learn all the fundamentals from throwing the perfect pitch to hitting. While you're there, head over to the proshop for all your equipment needs.
Contact Us!
While you're planning your summer excursions, add your plumbing needs to your list. Visit Dutton's Plumbing Repair & Service and schedule an appointment.