There are a number of ways in which you can source the cause of leaks in and around your home. At Dutton Plumbing, we've put together a fail-safe list of places where you're most likely to find a leak. Read on to find out more.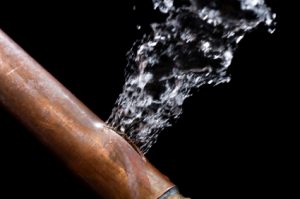 Check Toilets
Check the toilet for leaks by removing the top off the tank and listening for any hissing and locate where it's coming from. If you find the root of the problem and are unable to resolve the issue yourself, call us at Dutton Plumbing for professional help.
A great at home trick is to add some food coloring and flush the toilet. If the food coloring escapes anywhere, you will be able to easily identify where the leak is coming from. Repeat this process with all toilets in your home.
You may also find that you have some leaky faucets, this can easily be resolved, so get in touch to find out more.
Check Your Water Tank
A leak in the water tank can cause some very serious issues indeed. If you discover that you do in fact have a leak in your water tank, the best thing to do is to call a professional plumber. These types of leaks can be difficult to resolve on your own, so expert help is advised.
Outdoor Leaks
Outdoor leaks are also common and can occur in hose pipes or irrigation systems. A hose pipe leak is actually fairly straight forward to fix as you need some form of covering for the punctures. An irrigation problem, however, may require the expert help of a Dutton Plumber. Get in touch to find out more about how we can help you.