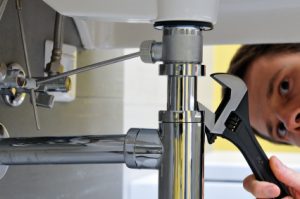 Are you fed up with experiencing rocket-high water bills year after year? If so, there are a few ways to save water loss with leak detection awareness. If your bills are high, chances are that there's a larger amount of water being used (or escaping) than you realize. Clogs, for example, can happen regardless of whether you have an older plumbing system or a more modern one. Therefore, it's important to be aware of any leaks in and around your home. If you suspect you have a leak in your home, Dutton Plumbing is here for you.
Leak Issues
Small leaks that are left for too long without being resolved can trigger dampness, wet rot, and the discoloration of ceilings. Most of the time, these types of leaks are usually caused by a simple loose joint, which can usually be resolved by simply tightening the nuts that secure the pipe work together. However, while this may seem simple enough to complete yourself, it can actually be rather complicated, and if not conducted correctly, cause further damage to your pipes.
Being Aware
In order to be fully aware of what's going on in your home in terms of leaks, you should conduct regular maintenance checks. For example, if a certain aspect of your plumbing isn't up to scratch, get to the root of the issue to find out why this is the case. Most of the time, it's due to a leak somewhere in the piping. If you have any questions about maintaining your pipes or want to discuss leak detection services with us at Dutton Plumbing, get in touch with us today for expert advice.
Whether it be a burst pipe, leaky faucet, or broken toilet pipes, we can help you. We provide professional and first-class service.