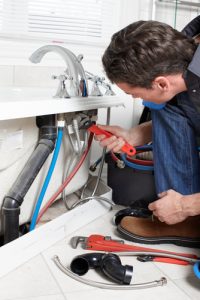 You'll probably be aware that cold weather can have detrimental effects on your plumbing system. However, living in the Simi Valley region, where it's relatively hot all year round, you may also be aware that there are certain plumbing problems that can occur during hot weather too.
What Are the Most Common Hot Weather Problems?
There are a few plumbing related issues that can happen when the weather is really hot. The most common include:
Leaks – hot weather can cause the ground underneath your home to dry out, in turn, cause the pipes to crack and spring a leak.
UV rays damage – UV rays from the hot weather can damage exposed plumbing pipes. With this in mind, your pipes should always be covered with insulation to protect them in both the summer and winter months.
Lightning – with hot weather comes lightning storms. It's important to note that if you use copper piping and lightning should strike nearby your home, it can, in fact, become damaged. The electricity passes through the ground and causes your pipes to crack and burst. So, next time you choose what type of pipes to have installed, maybe avoid copper pipes if you live in a warm location.
You may also find that in hot weather conditions, you need to let the cold faucet run for a while before it runs cold.
Living in Simi Valley
Yes, Simi Valley can be great due to the usually warm weather and lovely surroundings, however, you must take care when living in warmer climates as it can really affect your plumbing over time. To speak to a professional plumber about the maintenance or repair of your plumbing system, get in touch with us today. Our team of professional experts at Dutton Plumbing will be happy to help you with all your plumbing needs.