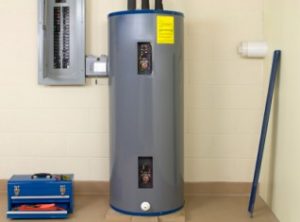 As with everything in life, getting old, wearing out, breaking down is inevitable – just ask an old plumber how his knees are!
Water heaters are just as prone to wearing out as any other type of domestic appliance, especially if they haven't been maintained all that well.
Replacement
So the time has come to replace your existing hot water heater, do you install a like for like replacement or do a little research and see if there is anything better that may suit your needs? Chances are that if you've had your heater for more than five years, then there will be many more efficient choices for you to look at.
Tank VS Tankless
The more traditional type of water heater is normally a large tank that heats and then stores the water in the tank, ready for use at any point. Theoretically, this sounds great, but not only are you paying to heat the water, you're also paying to keep it hot. And what happens if there is a surge in hot water demand – the tank empties and you have to wait until there is a full tank again. Not ideal.
The newer type of heater is tankless – heating hot water on demand. It only ever heats the water that you need and will never run out. Of course, there has to be a drawback over the traditional tank heater and that is cost. However, while a tankless heater is generally more expensive to purchase, it does work out much cheaper to run (and usually more convenient if you use lots of hot water).
Professional Advice
Only you really know what your exact needs are, but taking advice from a professional and talking through your options will always give you the information that you need to make an informed choice.
Call our professionals at Dutton Plumbingto discuss any questions you may have about your hot water heater.