Industry tips for drain cleaning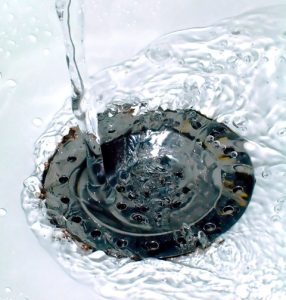 Drain maintenance is an important step in 
drain cleaning 
and can also help reduce your chances of getting a clogged kitchen or bathroom sink. 
Dutton Plumbing 
wants to help you avoid the frustration of having dirty and smelly water spilling over the edges of your sink, so make sure that you take a few minutes to give your drain a little TLC.
Cookin' in the Kitchen
Make sure that you use a quality strainer to keep any scraps of food from finding their way down the drain. It's also best that you avoid putting any kind of grease down your kitchen sink. Once it cools, it hardens and can clog the drain and make it smell. You will be better off using a sealed container for grease disposal and throwing it into the trash.
Once a week, pour a big pot or kettle of boiling hot water down your drain in order to flush away any grease or fat that might have found its way down the drain. For additional drain cleaning and deodorizing, pour a cup of baking soda and a cup of hot white distilled vinegar down the drain before flushing it with hot water.
Tips for the Bathroom
For your bathroom sink and tub drain, keep your drain stoppers clean of hair, soap scum and anything else that might clog up the drain. It is also recommended that you refrain from flushing paper towels and other heavy paper materials down the toilet. Not only might you clog the toilet, you can even clog up your entire sewer system.
Depend on Dutton Plumbing for all of your drain cleaning needs. If you are in need of professional Simi Valley Region plumbers, give us a call today.