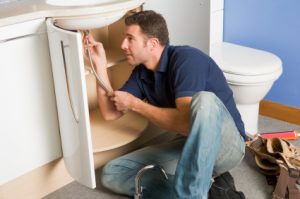 Winter is here, which means it is time for Dutton Plumbing to offer up some tips for you to use to make sure that you and your plumbing are ready for the chilly weather. While we offer professional emergency plumbing repair, we also want to help you avoid needing plumbing repairs in the first place, and preparation plays a big part in that.
Proper Insulation
If you do not already have one, get a hot water heater blanket so that you can insulate your water heater. Not only does this extend the life of your heater, it also cuts down on your energy bills and energy consumption. You will also want to make sure that you properly insulate your pipes if your Simi Valley Region plumbing is located in crawl spaces. Proper pipe insulation will also drive down your energy costs.
Stay Up-To-Date on Maintenance
Keeping up with plumbing maintenance is another good way to avoid emergency plumbing repair. Just because there does not seem to be anything wrong with your plumbing does not mean that everything is running smoothly. With proper plumbing maintenance, you can catch small issues before they become large and expensive issues, which is the last thing you need while taking care of your holiday shopping.
If you plan on taking a vacation this winter, you will want to first make sure that you find your home's main water shut off valve so that you do not risk your pipes freezing or bursting while you are away.
If you are ever in need of emergency plumbing repair or plumbing maintenance, be sure to contact Dutton Plumbing at (844) 811-5449.