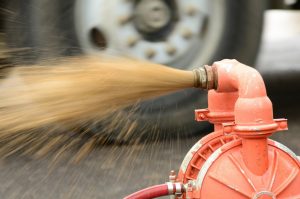 Your home's sump pump is designed to prevent basement flooding and leaking issues. In basements, these problems are all too common. It just takes one severe storm to cause flooding. You've invested too much money into your home, though. Water damage simply will not do. Your sump pump, once installed, will do its job. However, even the best sump pump needs occasional maintenance and repairs. You'll want to understand these services before calling a professional.
Installation
First and foremost, only a professional should complete your sump pump installation. If you opt for a low-ball quote from an amateur, you'll ultimately spend more money on future repairs and maintenance. It's best to invest now and forego costly repairs down the line.
A sump pump is hardwired directly into your home's electrical system. If you have a nearby plug, the unit could be hooked up right there. Many pumps are equipped with a backup battery, ensuring that, even if the power fails, your sump pump continues operating as intended. This battery is of particular importance for severe storms.
Maintenance and Repairs
Like any system in your home, the sump pump should regularly be tested. You'll want your unit functioning before the next intense storm strikes. You can check your system by dumping a large bucket of water into the pit. If the pump turns on and removes the water, everything is functioning well.
If not, you may require repairs or maintenance. A sump pump must be thoroughly cleaned, and the discharge line should be free of obstructions, too. Over time, some parts will need to be replaced. This is where repairs come into play. Professional repairs will help prevent basement leaks and flooding, so act fast. A quick call could solve all your troubles!
Contact Us
To schedule sump pump service, contact Dutton Plumbing today. We'll dispatch a knowledgeable technician to your home to provide fast, efficient services now!