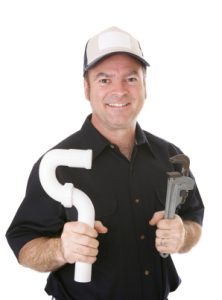 If you live in the Porter Ranch area, you may have been affected by the recent methane gas leaks. Since the leaks began in October, thousands of homes have been affected due to gas being released into the air. Not only have these leaks caused many individuals to suffer from headaches, dizziness, and sickness, thousands of people's homes have been adversely affected. If you are one of these people, we at Dutton Plumbing are here to help you.
Ensure Your Home is Safe
If you have experienced a negative knock-on effect from the gas leaks in Porter Ranch that occurred at the beginning of this year and want to ensure that your home is safe and habitable, we at Dutton Plumbing are offering free home plumbing safety checks.
While the leak was permanently sealed in mid-February, it's always important to make sure your own plumbing is working safely and effectively, especially if you don't know how to maintain your plumbing system.
A Professional Service
All kinds of things can go wrong when you don't keep an eye on and maintain your home's plumbing so if you've been affected by the recent gas leak in Porter Ranch please call our office to schedule this complimentary service. We will check for any leaks, provide advice and support on any work your system requires and provide you with a fair and cost-effective quote should your plumbing need to be repaired or maintained.
Usually, we charge $79 for this consultation but because we wanted to help our community out in some small way, we're offering it to you for free. Our plumbers are trained to be safety expert's first, great consultant's second, and technical experts third, so they'll thoroughly check out your home, bring anything they see to your attention, and thoroughly educate you. Contact us today to find out how we can help you.