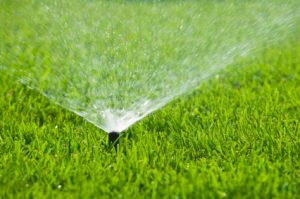 Do you have a home sprinkler system? If you do, then you know how important it is to keep it in the best shape possible so that you will not have to replace it. At Dutton Plumbing, we have been helping our customers with water sprinklerpipe replacement and maintenance as needed for years!
Regular Maintenance
This might be something that you have considered doing on your own. However, it is always best to allow a professional do it for you. This is because they have all of the right tools for the job and they will know what to look for in terms of small parts that might be going bad.
Use Them As Directed
It is vital that you are not overusing your sprinkler system in order to prolong the life of it, and to prevent the over-watering of your grass.
If you do not still have the manual or instructions that came with your sprinkler system, you will want to ask a professional plumber for some helpful tips.
Dealing with Problems
If you're facing water sprinkler trouble or any other type of plumbing issues, you will want to call the best in the business. By giving our plumbers at Dutton plumbing a chance, you will be able to have everything working perfectly in no time at all.
We are able to help you with:
Let Us Help!
At Dutton Plumbing, we are professionals and we can help.  Our plumbers will have no problem taking care of all of your plumbing needs.