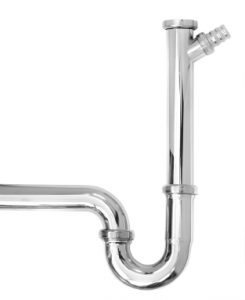 Clogged drains are inevitable if you have lived in your place for a while. Hair, food debris, paper products, grease, and calcification can all lead to plugged-up drains. While we at Dutton Plumbing are happy to unclog your drains with our professional cleaning tools, you may want to purchase your own drain cleaning machine. Follow these tips when shopping around.
The Size of the Drain Line
When considering a drain cleaning machine, keep in mind the diameter of the pipes that you will be using it for. If you are purchasing one for your home, a smaller machine with 1/4 to 3/8-inch cable will usually suffice, as it will more than likely be used for the sinks, showers, and bathtubs.
If you are planning to unplug bigger lines, such as roof vents or floor drains, you will need a larger machine. You can find machines that have 1/2, 5/8, 11/16, or 3/4-inch cables.
How the Machine Handles
If you want a drain cleaning machine that is user-friendly and easy to navigate around the bathroom and up the stairs, an upright style is more compact. There is also a sled style that, while it may be harder to move and use, is stable and tends to be more powerful than the upright design.
Customer Service
As with any equipment that you plan on using for many years, make sure that your cleaning machine is backed up by a warranty and a service plan. While the machine may come with a limited lifetime warranty, read the fine print to find out exactly what the warranty covers and for how long. Also, check that the machine you purchase is serviceable and that there is a customer service number to reach someone to answer any questions that you may have.
If buying a machine and cleaning out the drains isn't up your alley, we at Dutton Plumbing would be happy to be of service.