Rooter Service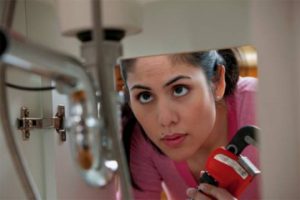 Anyone who's ever contended with plumbing problems knows what a hassle they can be to a home. Rooter service can be necessary to fix a number of issues, from clogged drains to faulty pipes and everything in between. When in need of plumbing repair, Dutton Plumbing can address any and all problems related to a home's plumbing system.
Plumbing Problems Can Cause Issues for Entire Cities
In some cases, entire cities can be affected by plumbing problems. Such issues can often cost millions of dollars to repair, and necessary services may be restricted until repairs can be made. While the average home may experience less significant concerns, common plumbing troubles can still negatively impact the quality of a living situation for all involved. That's why it's important to choose the best plumber for a particular job, and our company employs only the best local plumbers in the business.
No Job Too Large or Small
No matter how large or small a plumbing problem may be, our expert plumbers have vast experience dealing with a range of plumbing issues. This can include everything from water heater installation to rooter service for clogged drains. Keeping a home's plumbing system working is crucial to maintaining the quality of life for both you and your family. Daily tasks, such as showering and washing dishes, simply can't be performed without essential plumbing services. Our plumbers can quickly identify and fix problems related to a home's plumbing system, no matter what that might entail.
Our Plumbers Are the Best in the Business
When in search of a quality Simi Valley region plumbing service, Dutton Plumbing is your number one source for every type of plumbing problem. Contact us today for information on the variety of services we offer, from rooter needs to repair and installation of vital plumbing components.
Source: oregonlive.com, "Toilet Trouble for Portland? Disposable Wipes Clog Region's Sewer Pipes," by Eric Apalategui, March 13, 2014.