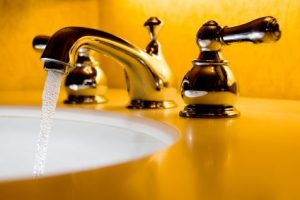 Water conservation is vitally important to many regions all over the country for a number of reasons, from saving the environment to lessening monthly bills. The right plumber can help you optimize your water usage through necessary repairs and installations. The expert techs at Dutton Plumbing have years of experience meeting the needs of their customers, performing maintenance on every aspect of a home's plumbing system.
Good Plumbing Is Crucial to Your Home
A functioning plumbing system is important to maintain the comfort of one's home. In many cases, plumbing issues need to be addressed quickly in order to continue performing daily tasks. In addition, a lack of water conservation can lead to additional charges on utility bills, which can add up quickly over time. For these reasons, it's vital to hire a company that offers both professional and efficient service for all areas of plumbing.
In Areas of Drought, Water Conservation Is Mandatory
In many areas, water conservation is legally mandated in order to preserve the surrounding environment. In fact, our governor has assembled a task force to cut water use by 20 percent in California. Three counties around us are in especially dire straits because of drought conditions, as 2013 was the driest year on record for our state. That's why it is so important to enlist reputable Simi Valley region plumbers to take care of any plumbing issues you are experiencing right the first time to reduce water waste. Fortunately, our staff of top-rate plumbers has vast experience in an array of plumbing issues, from leaky faucets to water heater installation, as well as issues related to reducing water consumption.
If you are need of a plumbing solution, the staff at Dutton Plumbing can help you determine the best way forward. For more information, please contact us to speak to one of our trained service representatives.