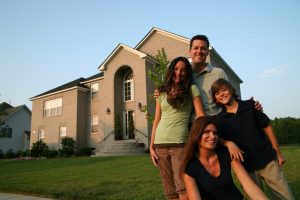 While traditional trench sewer repair and replacement requires that your yard be torn to shreds, trenchless sewer repair can leave your yard looking as if nothing ever happened.
This is how we repair your sewer the non-invasive way:
Cut the sod and pull it back.
Dig down to the sewer line where your sewer line connects to your home. Once we reach the sewer line, you'll be able to clearly see the reason for your sewer problems.
Dig a second hole at the city sewer lateral, where your sewer line connects to the municipal line.
Cut a length of polyethylene pipe to match exactly the length of your residential sewer line.
Attach the cutting head – the blade that will break up the existing pipe – to the front of the polyethylene pipe.
Insert the polyethylene pipe into the first hole to begin the process of breaking up the existing pipe. A piston-like device is used at the sewer lateral to pull the new pipe through the old one.
Once the pipe has made it all the way through the old pipe, attach it to the lateral and attach the pipe to your home line with a clean-out for future ease of access.
Refill the holes and replace the sod so your yard looks as good as new!
If you're in need of sewer replacement or to get in touch with a California plumber, get in touch with Dutton Plumbing today!