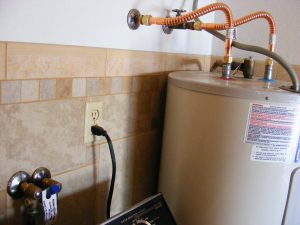 Your home's water heater affects the level of comfort in both your shower and bath. This alone means that you should keep an eye on it! However, the water heater will also affect your utility bills each month. An improperly installed or selected water heater will cost more to operate each month. With both your comfort and your finances on the line, you want to make sure you have the best water heater possible.
Types of Water Heaters
To make the right choice, you first need to understand the diverse types of residential water heaters available:
Conventional water heaters – These traditional units come with a reservoir (storage tank) to hold hot water when you're not using it.
Tankless – Tankless water heaters will heat water for the entire house only as you need it, cutting down on energy costs.
Heat pump – Instead of generating heat, heat pumps move heat from one part of the house to another, effectively saving energy and providing enough hot water for your household.
Solar – These water heaters harness the power of the sun to provide hot water.
Criteria to Consider
When choosing a water heater for your household, consider the following factors:
Fuel type, availability, and monthly costs – The fuel type will affect annual operation costs, size, and energy efficiency.
The size of the unit – Depending on the size of your home, you may need a bigger or small water heater.
Energy efficiency – Modern water heaters maximize energy and cost savings.
Cost – Before purchasing, lay out a clear budget. You should know how much you're willing to spend.
Contact Us
To discuss high-efficiency water heater options, contact Dutton Plumbing by visiting our website or contact page today. We're in this industry to help you and your home run more efficiently. In fact, we'll help you select the right water heater for your needs, too!