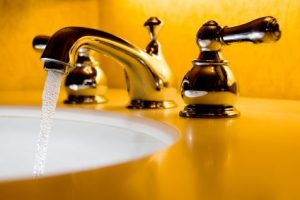 Looking after your
plumbing
is a year-round task, and now that summer is here, it's important your plumbing is prepared for the warmer months ahead. Maintaining your plumbing not only keeps it in tip-top condition but also prevents serious issues down the line.
Preparing your plumbing system for the following season may be far from your mind, but if you want to avoid problems and want it to work to the best of its ability, then keeping it maintained is absolutely essential. Follow the steps below to ensure your plumbing works well this summer season.
Check Your Faucets
Your faucets play a pivotal role in the daily running of your home, so in order to ensure they are working effectively, conduct a thorough check. Check inside and outside to make sure everything functions properly. This can be done by turning on the hot and cold lines one at a time and listening to any apparent noises.
Conceal Exposed Pipes
If you've experienced a relatively cold and snowy winter, cracked pipes can become exposed which can cause problems during the summer months. Ensure any exposed or damaged pipes are repaired and concealed.
Is Your Toilet Leaking?
If your toilet has a leak, it can cause serious problems. Sure, you can check to see if your toilet is leaking by yourself by using dyes and other methods, but if you're unsure, call us for professional help today. We're here to help you with all of your plumbing needs no matter what time of the year it is. We can help you maintain and repair any aspect of your plumbing, so simply get in touch and speak to one of the team.