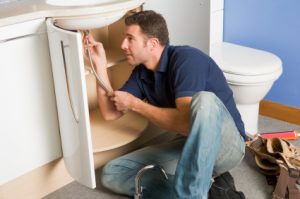 When it comes to the plumbing in your home, you will want to be sure to avoid any issues you can at all times. However, there are times of the year when you may be more susceptible to plumbing problems and knowing what some of the most frequently ones are may better prepare you for dealing with these.
Clogged Disposal
During the warmer months, you may enjoy cooking out more frequently. Being able to grill out when the weather is nice is sure to be a favorite past time for many people.
However, putting the grease down the sink after your cookouts can cause your disposal to clog up over time.
Clogged Toilets
During the summer months, your children will be out of school and this means more bathroom visits. Frequent trips to the restroom will increase the chance of your toilets becoming clogged.
Water Sprinkler Issues
You're certain to want to have a lawn to be proud of and this will frequently mean using the water sprinkler during the months of summer. This will help keep your lawn watered even if there is a drought.
Be sure to clean the sprinkler heads on your system frequently to get the best results and to avoid problems that may arise if these are left neglected.
Let us Help!
At Dutton Plumbing, we can help repair any of plumbing problem that you have because we are experts in this area and we've been assisting customers for years. Be sure to give us a call at (805) 849-0965​ and let us help you with any issues you may face in the summer.