Dutton Plumbing - Water Freezer
On April 1st 2018, we're introducing the Dutton Plumbing Water Freezer, a revolutionary product addressing the increased demand on cold water. Unlike hot water, cold water has always been at the mercy of the weather. Hot water is easily produced with a water heater, which is found in 98% of American homes. Never compromise again with your very own Water Freezer. You can get unlimited cold water from any tap, all year long.
Click to Reveal Pricing
How we Keep you Frosty
This product is built using industry leading technology you simply won't find anywhere else. Our cryogenic hoses are lined with silver threads for optimal thermal conduction. The Water Freezer allows for a continuous flow of frigid water on demand so it is always ready when you are. In order to ensure that water never freezes in your pipes, we keep water at a minimum of 1º celsius to keep water flowing at full speed.
Our Patented Silver Threaded Hoses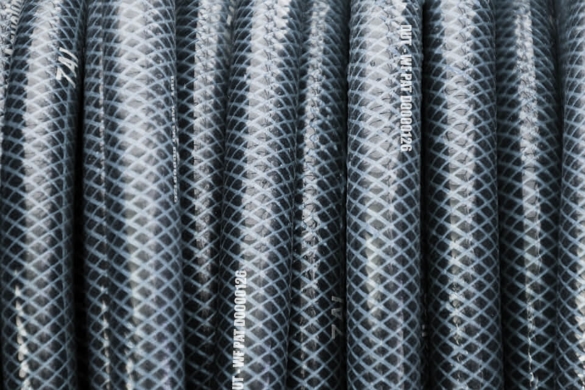 Increased Demand
In 2010, the US had the 4th hottest summer on record. Since that point, getting cool has been at a premium. Many people noticed that cold showers in the hotter months helped to lower body temperatures for the majority of the day. With Increased cold showers came better research, and verifiable results for improved skin care and comfort. Some people have sworn off hot water entirely, this means that the demand for cold water has skyrocketed. People have been struggling to achieve their personal health goals without a steady supply of cold water.
Ethical Decisions
As a first world country, hot water is a luxury we hold in high esteem. However, we also need to acknowledge that rising ocean temperatures account for massive destruction to coastal cities across the globe. It has been repeatedly proven that water heaters produce CO2 and hot water, the two main ingredients to a global warming crisis. Marine life is becoming unable to sustain itself as food sources (such as krill and other microorganisms) die off from increased water temperatures. Make the ethical decision to save the planet and enjoy the benefits of cold water today!
Benefits of Cold Water
Improved Skin and Hair Quality:
Contact with cold water immediately contracts the tiny muscles around pores. This process tightens the skin, allowing oil to more effective moisturize skin and hair.

Sweat Less
While sweating is a natural process, it can be a nuisance for many people. From the scent produced to the unsightly wet patches on clothes. As pore size is reduced, the flow of sweat is restricted until the body reaches temperatures that demand sweat.

Zero Delay:
Unlike hot water, that requires time to reach the faucet, cold water is instant. Get the comfort you need, when you need it, not in a minute.

Increased Alertness:
Cold water can be shocking initially, the body's natural response to cold water is to alter breathing patterns and contracting muscles. These two biological responses allow for improved circulation to the whole body.

Stress Relief:
After repeated exposure to cold water, the body begins to reduce uric acid levels. Lowered levels of this acid allow the body to produce naturally occurring antioxidants, decreasing oxidative stress.
Reduce your A/C Bill:
Instead of spending hundreds of dollars every summer for air conditioning, taking a cold shower in the afternoon has been proven as a surefire way to lower one's body temperature. The increased comfort from a reduced body temperature makes turning on the A/C a thing of the past!
Sources
Borreli, L. (2016, June 07). Benefits of Cold Showers: 7 Reasons Why Taking Cool Showers Is Good For Your Health. Retrieved March 14, 2018, from https://www.medicaldaily.com/benefits-cold-showers-7-reasons-why-taking-cool-showers-good-your-health-289524

2010 was fourth warmest U.S. summer on record. (2010, September 14). Retrieved March 14, 2018, from https://www.sciencedaily.com/releases/2010/09/100913165150.htm